Submitted by justin on Fri, 01/08/2014 - 11:22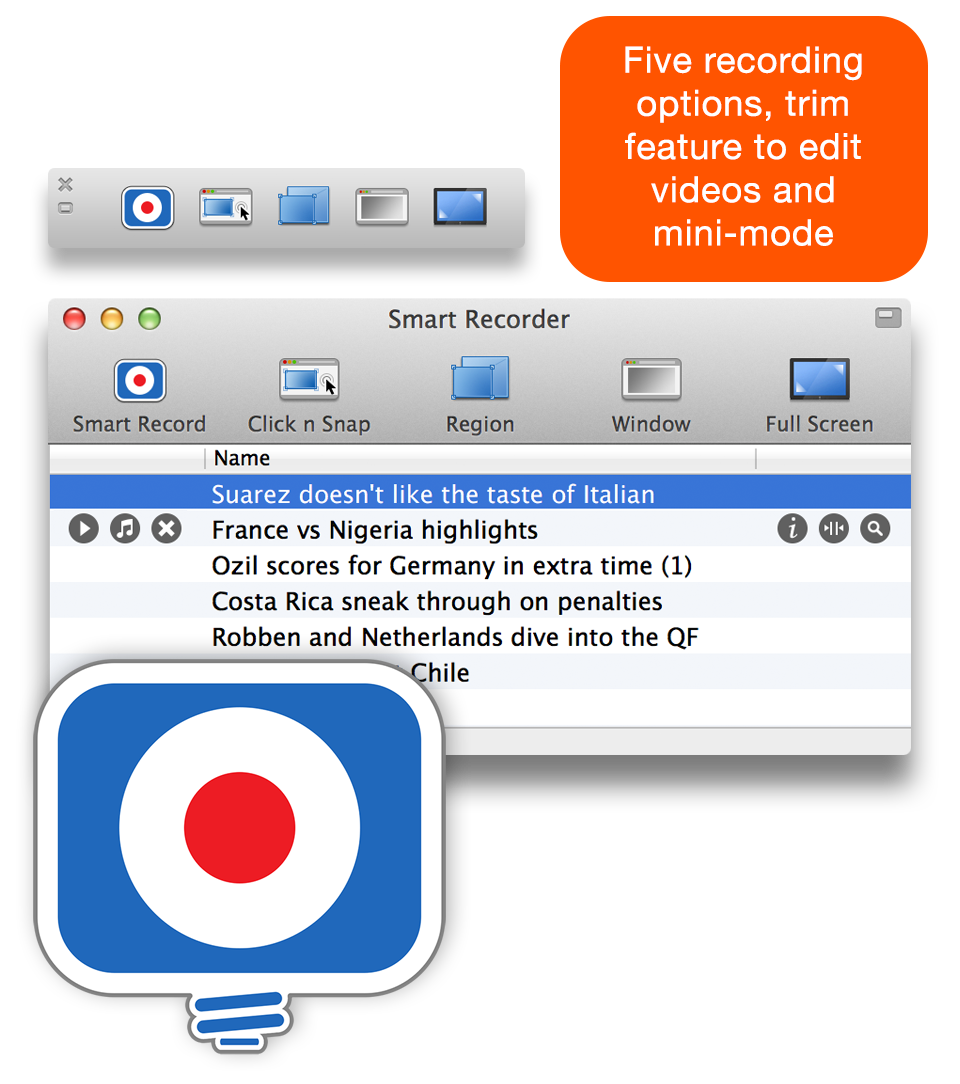 We've been working away for the past year on a great new app to take screen recordings from your Mac.
You might say screen recorders are common place these days, and we'd agree. So we decided to make a screen recorder that stands out from the rest.
Smart Recorder includes an amazing feature called Smart Record mode.
With Smart Record mode you just tell Smart Recorder which window to watch and it takes care of the rest.
Smart Record mode :
Auto-detects the video playing in a window.
Auto-starts when the video starts.
Auto-stops when the video ends.
No more setting up record regions, waiting for videos to start and keeping an eye on things to stop the recording. With Smart Record mode its set and forget!
In addition to Smart Record mode, you also get all the usual screen recording modes - select a region, record a whole window and even the full screen.
Get Smart Recorder today from Shedworx or the Mac App Store.